0
(No Ratings Yet)
Loading...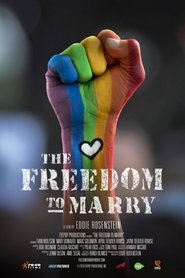 The Freedom to Marry
A documentary about the same-sex marriage movement, from the final frenetic months of the legal and grassroots campaign.
Duration: 86 min
Quality: HD
Release: 2016
HD
One of Us
One of Us
HD
Penetrating the insular world of New York's Hasidic community, focusing on three individuals driven to break away despite threats of retaliation.
HD
Kevin Hart: What Now ?
Kevin Hart: What Now ?
HD
Comedian Kevin Hart performs in front of a crowd of 50,000 people at Philadelphia's outdoor venue, Lincoln Financial Field.
HD
After the Spill
After the Spill
HD
Ten years ago Hurricane Katrina devastated the coast of Louisiana. Five years later the Deepwater Horizon exploded and spilled more than 200 million gallons of oil into the Gulf of…
HD
11/8/16
11/8/16
HD
American citizens in more than 25 states are followed as they set out on the morning of the presidential election, throughout the course of the day, until the polls close…
2007
Nanking
HD
Keep Quiet
Keep Quiet
HD
Passionate in his anti-Semitic beliefs, Csanád Szegedi was the rising star of Hungary's far-right party until he discovers his family's secret—his maternal grandparents were Jewish. The revelation prompts an improbable…
HD
Copwatch
Copwatch
HD
The true story of We Copwatch, an organization whose mission is to film police activity as a non-violent form of protest and deterrent to police brutality. Around the country, a…
HD
A Final Cut for Orson: 40 Years in the Making
A Final Cut for Orson: 40 Years in the Making
HD
A documentary detailing the effort dedicated filmmakers went through to bring Orson Welles final feature film, The Other Side of the Wind into the public conscience
HD
Brutal Bigfoot
Brutal Bigfoot
HD
Join the Searching for Bigfoot field team – led by "The Godfather of Bigfoot" Tom Biscardi, as they get more than they bargained for when investigating the disappearance of a…
HD
The Music of Strangers: Yo-Yo Ma and the Silk Road Ensemble
The Music of Strangers: Yo-Yo Ma and the Silk Road Ensemble
HD
Follow several talented members of the ensemble as they gather in locations across the world, exploring the ways art can both preserve traditions and shape cultural evolution.
HD
Always at The Carlyle
Always at The Carlyle
HD
The iconic Carlyle hotel has been an international destination for a particular jet set as well as a favorite haunt of the most discernible New Yorkers.
HD
Whose Streets?
Whose Streets?
HD
A nonfiction account of the Ferguson uprising told by the people who lived it, this is an unflinching look at how the killing of 18-year-old Michael Brown inspired a community…